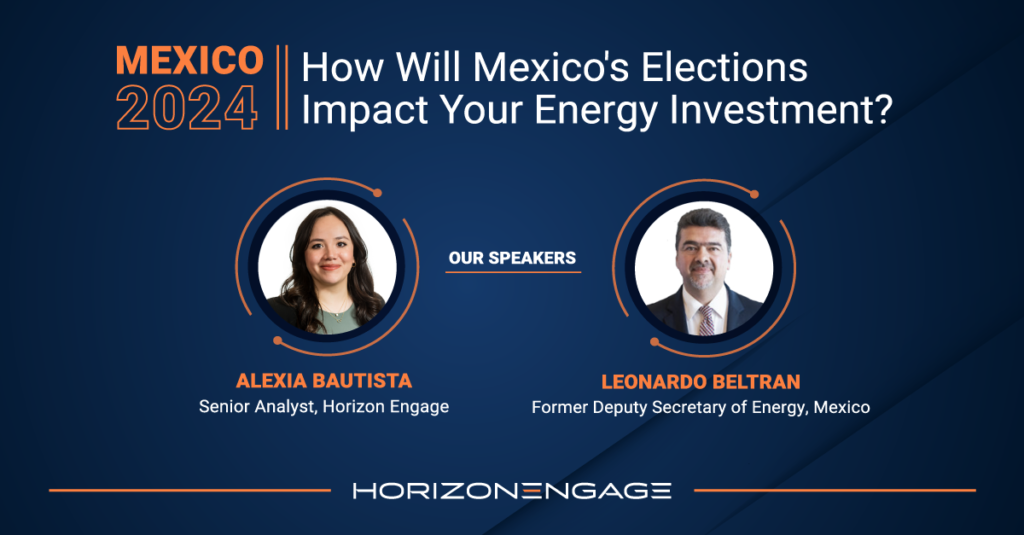 How Will Mexico's Elections Impact Your Energy Investment?
16 November 2023 | 10:00-10:30 AM EDT | Online Webinar
Horizon Engage's Senior Analyst Alexia Bautista hosted Mexico's former Deputy Secretary of Energy Leonardo Beltran for an in-depth look at the 2024 presidential elections in Mexico and their impact on foreign direct investors.
Go behind the curtain as the experts let you in on Sheinbaum and Galvez' inner circles.
Key Topics:
What are the immediate implications for the energy sector business environment?
Who are the key power brokers in the two camps investors need to engage now?
What are the key risks for investors in the aftermath of the elections?
How will Mexico's approach to new energies and decarbonization change in 2024?
Meet the Speakers: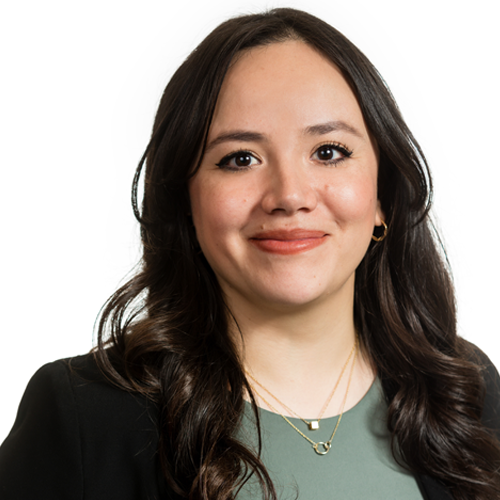 Alexia Bautista – Senior Advisor, Mexico
A former career diplomat, Alexia specializes in Mexico's political and investment environment, analyzing the evolving commercial and regulatory landscape for energy investors. Read Alexia's Bio.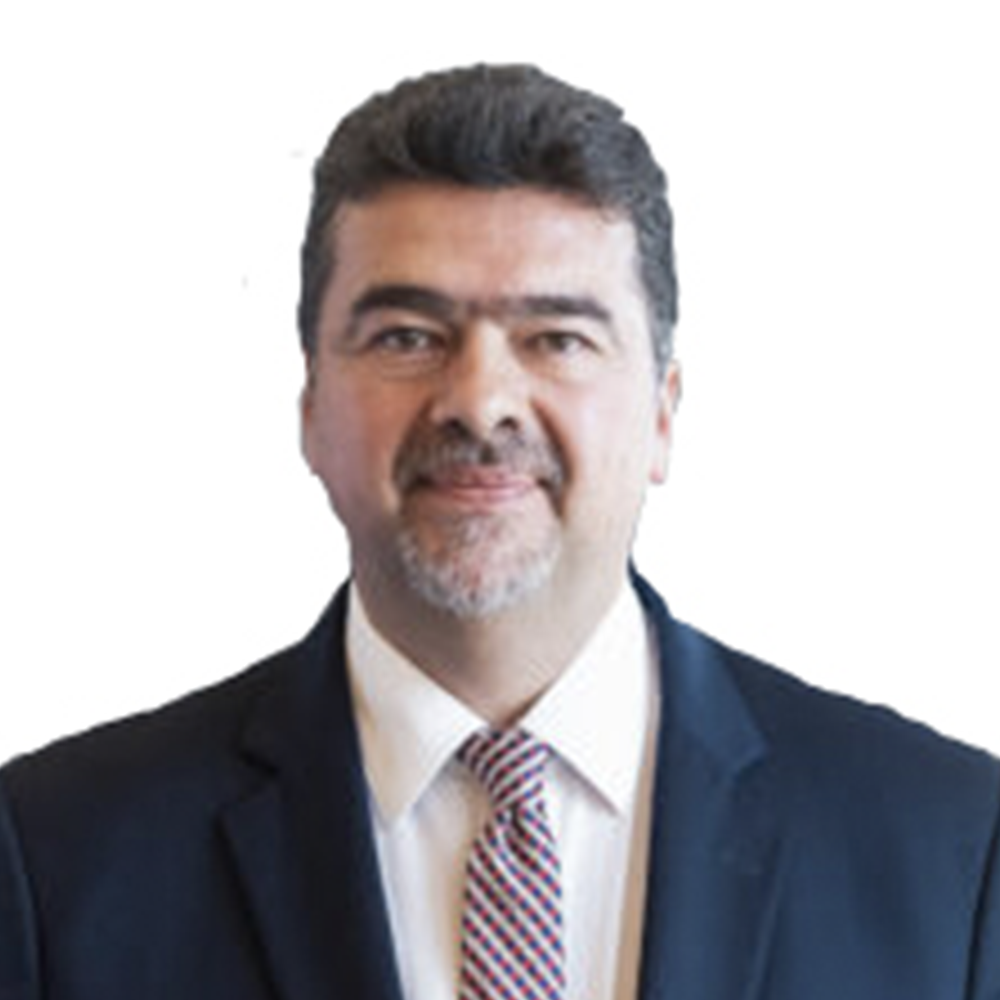 Leonardo Beltran, Former Deputy Secretary of Energy, Mexico
Leonardo Beltran is a prominent Mexican public servant. He was the longest-serving Deputy Secretary of Energy. He is currently a Distinguished Visiting Fellow at Columbia University's Center for Global Energy Policy. Read Leonardo's Bio.
Did you miss the webinar?
Reach out to the team to receive the recording or to learn more about our Mexico Country Insights and stakeholder mapping through Engage Interactive.