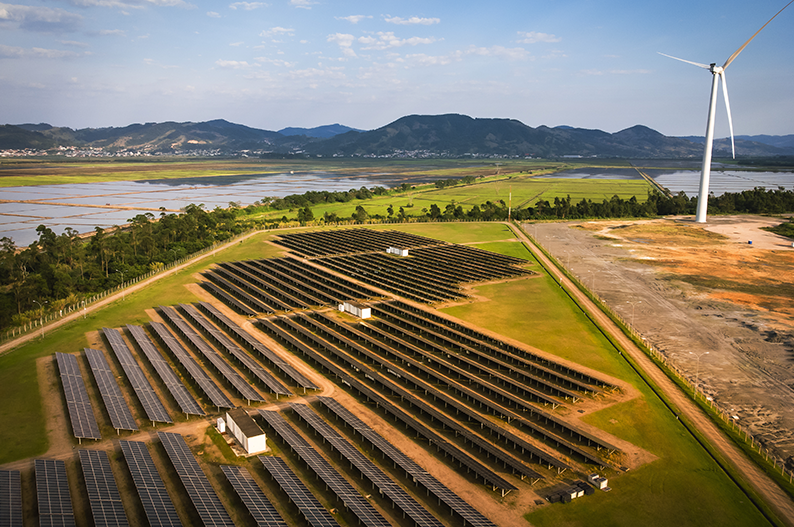 Last September, Brazil's President Luiz Inacio Lula da Silva and his administration showcased a number of climate-friendly policies and initiatives to international audiences.
At the G-20 Summit in New Delhi, Lula joined Indian Prime Minister Narendra Modi, US President Joe Biden, Argentine President Alberto Fernandez and Italian Prime Minister Giorgia Meloni to launch the Global Biofuel Alliance (GBA). The coalition "seeks to strengthen markets, promote global biofuels trade, disseminate successful production and consumption policies and provide technical support worldwide," says Horizon Engage senior analyst Mark Langevin.
At the later UN general assembly in New York, Finance Minister Fernando Haddad heralded Brazil's sustainable development investment opportunities — including upcoming sustainability bonds — which could raise over $2bn for low-carbon development and renewable energy projects.
The Lula administration also unveiled the Fuels for the Future and ProBioQAV programs to promote sustainable aviation fuel (SAF) and the National Green Diesel Program. Fuels for the Future encompasses the existing RenovaBio carbon offset program with additional efforts to produce and consume more sustainable fuels, including SAF and renewable diesel. The ProBioQAV program requires that domestic airlines use at least 1% of SAF by 2027, which could be increased each year thereafter to cut domestic civil aviation carbon emissions by 10%.
Lula has continued to introduce and amend efforts to make Brazil's economy greener, allocating billions of dollars to expanding biofuels output and building biorefineries to produce sustainable fuel.
For Langevin, the president's commitment to biofuels "placed him in the global spotlight in New Delhi and New York and closely mirrors his strategy of linking national development initiatives with his global environmental diplomacy."
To succeed, many of these steps the Lula administration has taken require sustained interest from Petrobras and the private sector. Furthermore, Brazil's attractive green hydrogen potential needs further regulatory work before investors can break ground on projects; right now, there is a notable lack of guidelines and judicial certainty.
Langevin recommends that biofuel sector investors interested in next-generation fuels — including renewable diesel, SAF and green hydrogen — engage Petrobras directly to understand potential timelines for partnerships.
Learn More
Please complete the form below to talk with a Horizon Engage team member about Brazil or our Country Insights.
About Horizon Engage
Horizon Engage provides country-level analysis on political, social and environmental issues that impact the investment climate for foreign direct investors. We're changing the game for our clients by merging tech and geopolitical expertise in a whole new way. Let us be your eyes and ears so you can make decisions with confidence. Learn what we do.