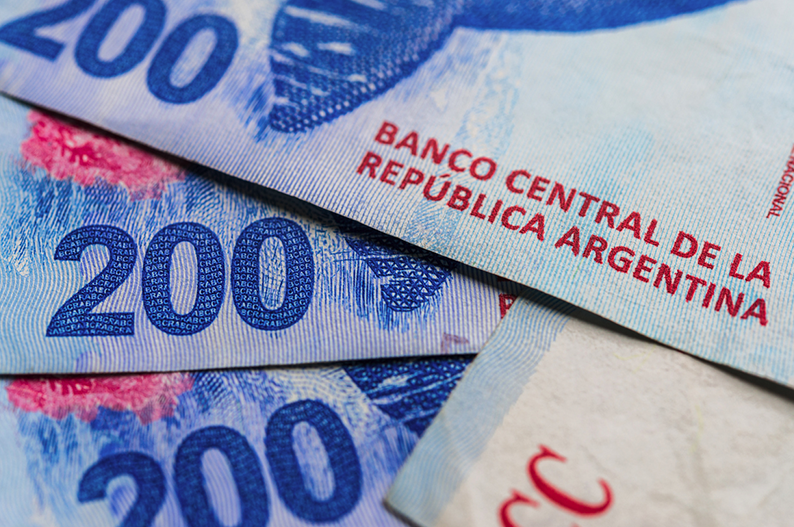 In late July, Argentina and the IMF agreed new terms for the country to pay back some $44bn in debt. The staff-level agreement, which the IMF board must ratify this week, demands even more fiscal authority from Buenos Aires in exchange for up to $7.5bn through the end of the year.
More importantly, though, the deal avoids a currency devaluation that would have come at the worst possible time for Finance Minister Sergio Massa, the ruling party's candidate in the 22 October presidential election.
"The breakthrough is good news for Massa, who sought the agreement to avert a crippling devaluation of the peso that would undermine his electoral chances," says Horizon Engage Senior Analyst Marcelo Garcia.
Still, while the deal (probably) averts a devaluation before Argentinians vote, it does not end the broader debate between the minister and IMF staffers over the pros and cons of devaluation. Indeed, a parallel exchange rate that doubles the official one is hardly sustainable in the medium term.
On 13 August, Argentina will hold primaries for parties to select candidates for the election. Massa will get the nod for the Peronista coalition, but he might lose his grip on the economy if he gets less than 30% of the vote nationwide (voting is compulsory).
"Massa's IMF agreement gives him a lifeline until the primaries," says Garcia. "However, it does not provide him with any immediate electoral leverage nor guarantee economic stability until the end of [outgoing President Alberto] Fernandez's term."

Please complete the form below to talk with a Horizon Engage team member about the upcoming Argentina elections or our Country Insights.
About Horizon Engage
Horizon Engage provides country-level analysis on political, social and environmental issues that impact the investment climate for foreign direct investors. We're changing the game for our clients by merging tech and geopolitical expertise in a whole new way. Let us be your eyes and ears so you can make decisions with confidence. Learn what we do.